HZAU Jogging and Running Activity around the Campus
"An average man has enough energy in his fat stores to run non-stop for 3 days at 24km per hour" (please do not try this at hom)
Nobody can deny the role of exercise and games in achieving good health and peace of mind. This is especially important for students who must deal with lot of time-bound assignments, research deadlines, and other things in their life.
Every year, there is a big sports gala in HZAU where students get a chance to show off their sports skills, and some of them will be selected for the next-level major teams. To encourage students' participation in sports, the university arranges jogging and running activities around the campus several times during the year. One such event was held on 18 March, 2017 - on a beautiful spring Saturday morning.
And, how can the international students be left-out if there is an activity of this scale in the campus? HZAU's International Students Office (ISO) of HZAU never misses an opportunity to include the international students.
Department of Sports and Recreation, Volunteers Cell, International College, arranged a troop of international students to participate in the colorful and healthy activity. Early in the morning, all the students gathered in the beautiful and big Lion Hill Square, wearing different colors of sports t-shirts. It was a stunning scene. Everybody was very excited and passionate. The weather was awesome, with white furry clouds in the sky and mild chill in the air.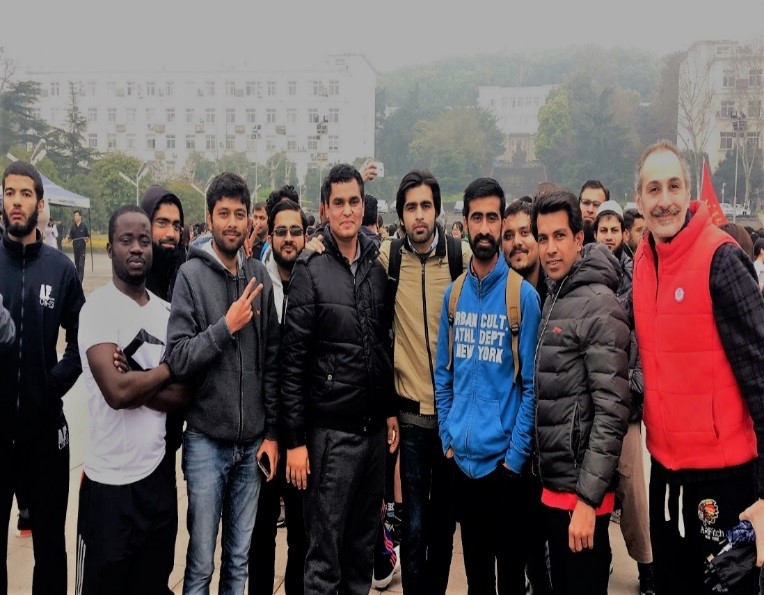 Jogging started at about 9.00 AM when students began to leave in groups. When a group leaves, they shout and cheer, and they run like a bullet. Although it wasn't a race but everyone was super excited. International students belonging to many countries, wearing yellow, green or purple, started at 09.15 AM and everyone was so very enthusiastic.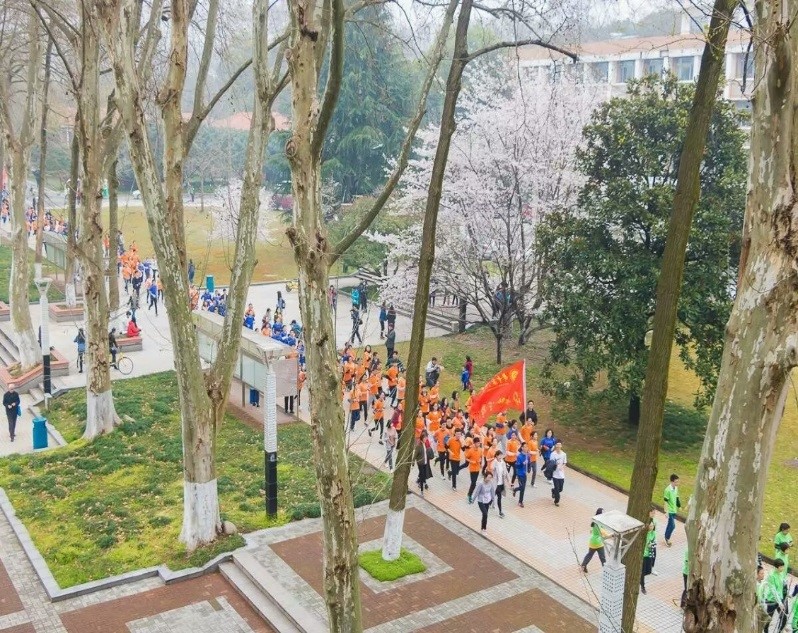 Jogging track was about 5 kilometers long. First, it was lush green road around the Lion Hill square, and then came the peach gardens that looked amazing with thousands of spring flowers. Talking, laughing, taking lots of pictures, and jogging - the students then passed by the amazing South Lake which presented breathtaking scenery with hundreds of flowering trees along its bank. Afterwards, the students walked by the East Gate, took a turn to the International Students Academic Exchange Building, and finally back to where they began – the Lion Hill square. They spent almost 45 minutes on the track, and the experience was thrilling. This was one of many healthy activities organized by the ISO every now and then.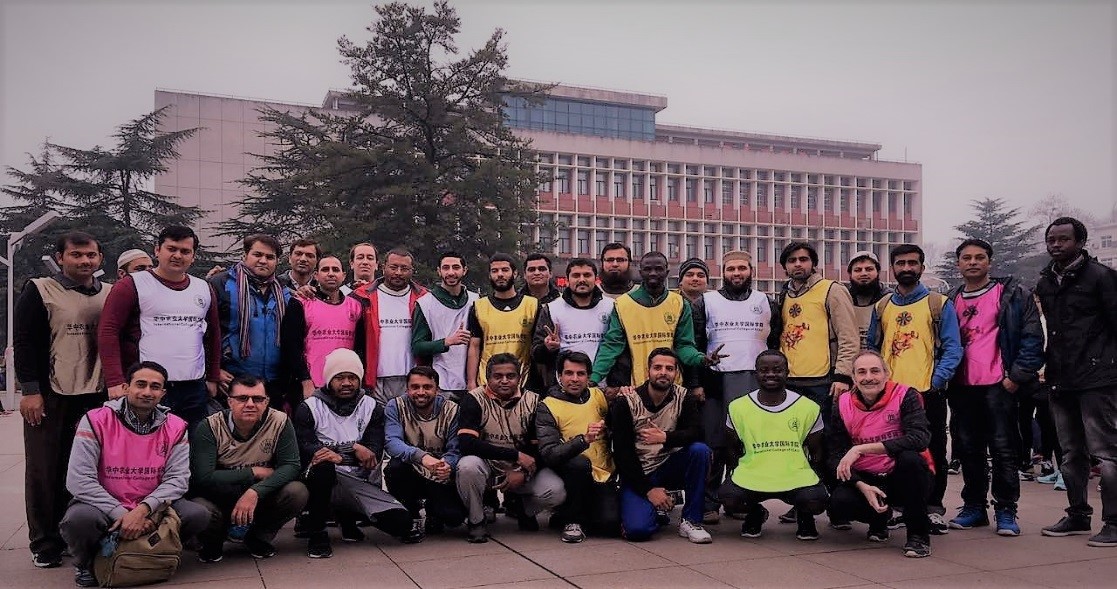 Reported by Amar Razzaq (PhD Scholar in Agricultural Economics & Management)