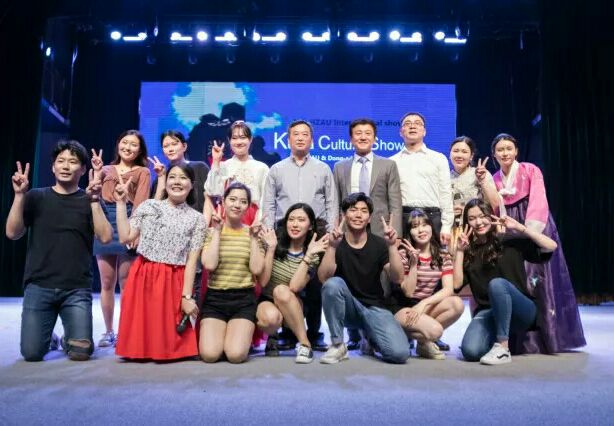 On the evening of April 19, sponsored by the international college, international cultural exchange association, student union of Huazhong Agricultural University, student union of the college of life science and technology and the international volunteer centre,the thirteenth international culture show of South Korea held in college students' activity center. Dong-A University international cooperation department chief and beads, project director and international Chinese group leader Jin Chengtai,President of the international college and director of the international cooperation and exchange division Hu Chengxiao, vice President Hu Wen, Deputy director of student affairs office Wei Peng, deputy director of Johnny,Liu Jihong from Norwegian institute of bioeconomics and other leaders and nearly one thousand Chinese and foreign students attended the activity. Nine exchange students from Dong-A University showed the customers around Korea by showing the culture of Korea.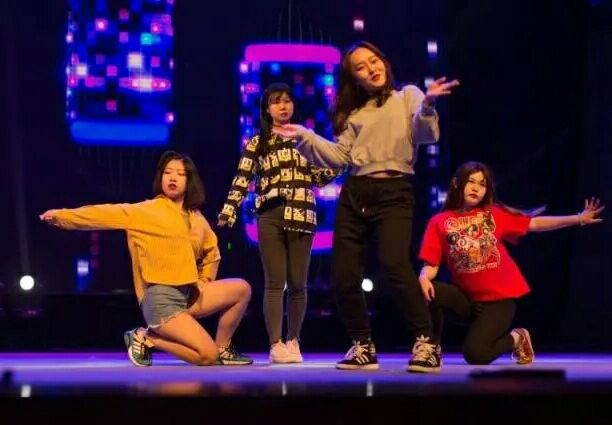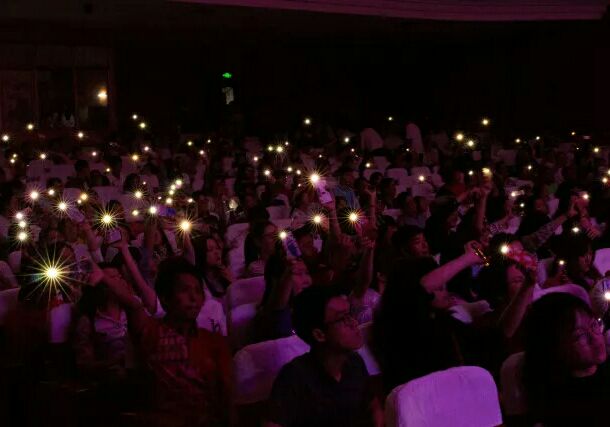 A dance called BTS Fire heated up the atmosphere.In the warm atmosphere,the host came to declare the Korea Culture Show began.

The first performance was made up of three Korean female exchange students.They wore cute skirt and danced with joy.After dance,they challenged Chinese tongue twisters and launched the Korean tongue twisters challenge.Some of the audiences were also invited to the stage to play some games.After the games,they performed a series of enthusiastic dances such as "Bboom Bboom" and "Bang Bang bang".

Gifts were tossed round and round again, and the atmosphere was pushed to a climax in the wonderful and continuous program. Kwon na yong from Korea used classroom teaching to teach the audience four Korean words: beautiful, strong, good, handsome, and active interaction with the audience. Two other South Korea exchange students successively through the PPT and video to introduce Korean culture, on the one hand was South Korea etiquette, including greeting greetings, thanks, apologies, night four different scenarios of gesture language and festival etiquette. Each language will use the small video way to reproduce the scene to show the difference, and then a man and a woman exchange students for the on-site teaching of festival etiquette. On the other hand, Korean traditional culture, first of all, showed the traditional Korean clothing, court Korean clothing, modern Korean clothing, Korean clothing accessories and traditional hair ribbon through the picture, and also introduces the Korean ancient architecture -- hanwu village. "Korean food is not only delicious, but also has many other advantages," said the Korean exchange student, who later told the audience about kimchi, Fried chicken and beer, Fried rice cake and other top 10 Korean food.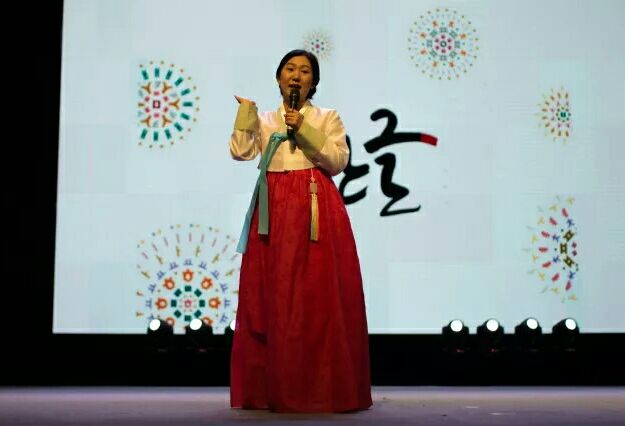 In the end, Korean students sang the inspirational song "swan's dream" with deep feeling in Korean, which brought the audience a visual feast. The Korean show ended with soft and melodious singing.